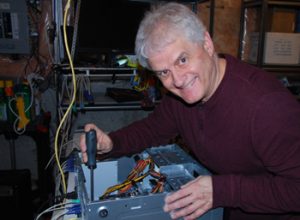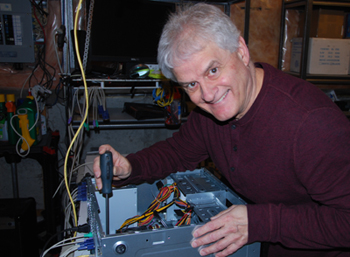 Roger brings you over 17 years of experience. Right after graduating from Algonquin college in 2000 as a certified Computer Support Specialist, he was hired by Bell where he quickly mastered the skills of computer networking in a very complex environment. This first working experience was great but was lacking something important: A close relationship with clients.
Looking for a different environment where he might find what he was looking for, Roger joined Convergys a few years later.
After building a solid foundation in networking, troubleshooting, PC repair and data recovery, Roger needed more. While quite happy with these work experiences with larger organizations, there was still a little something missing. The informatic environment, although complex, was fairly static and was no longer providing the expected challenges. The opportunity to service directly his clients the way he wanted to was still missing.
He then moved on to create his own business: Personal Computer Services. Giving top notch client service has always been at the heart of his vision. Roger strives for quality and quick turnaround (within 24 hours) and he offers services in both official languages.
He has always believed that client satisfaction is key and is simply the result of a job well done in a timely fashion.  "I treat my clients the way I would like to be treated".
As a very dynamic computer specialist, Roger is eager to troubleshoot and fix the most awkward problems that people might face with their computers & networks. Just give him a call and see for yourself!